Home Heating Oil
When you are looking for an oil company to fulfill your home heating needs, you need a company you can trust. At Von Eiff Oil, we will strive in every way to gain and keep your trust.
Affordable, Honest Pricing and Payment Flexibility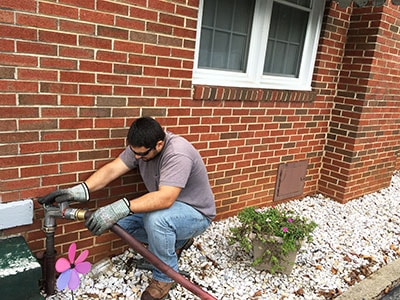 With Von Eiff Oil as your home heating oil delivery company, you can count on receiving an affordable price. Unlike many other oil companies, we do not offer misleading introductory rates that will change after three months or six months of service, after you are locked into a long-term contract. When we quote you a price, that is exactly what you will pay.
In addition to our honest, affordable pricing, we offer a range of payment plans and delivery options to help you stretch your budget, including:
Budget Plans – Spread Your Payments Out over 10 or 12 months for more convenient budgeting.
Will Call Service – Ideal for customers who want to determine on their own when a new delivery is needed, or time their deliveries with the best rates on heating oil.
Automatic Delivery Service – Our software calculates your tank size and fuel burning rate to accurately predict the amount of fuel you have in your tank, so you never have to worry about running out of oil again.
Financial Assistance – Our staff can provide information for a number of local government programs that provide financial assistance to help pay for home heating costs.
Personal Attention – Another Von Eiff Guarantee
We live in a world of automation. Too often, calling a home heating contractor (or virtually any other business) lands you in a thicket of pressing different numbers for different services and spending far too much of your valuable time just trying to speak to a human being.
By contrast, every time you call Von Eiff Oil, you will speak to one of our dedicated service representatives immediately. We will ensure that you speak to the right person without hesitation. We know only too well how frustrating it can be to try to land in the right department, and we save you the trouble of trying to determine what buttons to push.
Warm Your Home with Von Eiff Oil
Since 1944, Von Eiff Oil has been supplying homeowners in Carroll County, Frederick County, Montgomery County, and Howard County with quality heating oil. Contact us or call 1-800-VONEIFF (866-3433) to learn more.