HVAC Service & Maintenance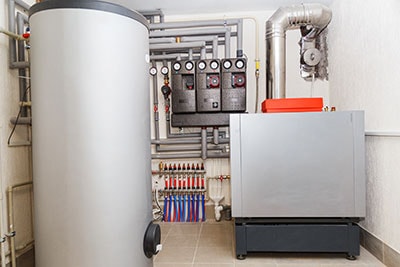 When your furnace or boiler stops working, you need it fixed, and fixed fast. Fortunately, if you live in Montgomery, Frederick, Carroll or Howard County, you can count on Von Eiff Oil to do the HVAC job promptly and expertly.
Operating since 1944, Von Eiff Oil has the technical expertise and highly trained technicians to give you the peace of mind that comes with knowing that your oil furnace or boiler will no longer be a source of trouble for you.
Experience the Von Eiff Oil Difference
Von Eiff Oil's technicians will provide a comprehensive evaluation of your oil furnace or boiler to determine where exactly the problem lies. Upon establishing the problem, they will provide numerous solutions and work with you on a repair strategy to make your home as comfortable and energy-efficient as possible. Von Eiff Oil uses the most advanced diagnostic equipment, instruments, and tools available in order to evaluate your oil furnace repair needs quickly and thoroughly, helping you save time and money.
We also proudly provide oil furnace repair on most makes and models of equipment. Regardless of what type of oil furnace you currently own, we can help whenever repair needs arise. Because we are a local business who knows our service area like no other, we can provide prompt service to ensure that your repair needs are handled efficiently as well as expertly.
Always On Call for You
While there is obviously never a good time to need an oil furnace or boiler repair, you can at least know that there is never a bad time to call Von Eiff Oil. We are always on call and happy to help you with great speed.
No matter where in our service area you live, one of our expert technicians will be able to help you with your heating repair amazingly quickly after receiving your call. And you also have the peace of mind that comes with knowing that our technicians have completed rigorous and prestigious HVAC training.
Do You Need HVAC Repair? Von Eiff Oil Has You Covered
Von Eiff Oil has been a trusted resource for HVAC service and maintenance in Carroll County, Frederick County, Montgomery County and Howard County since 1944. For more information about our HVAC service, visit our Contact page or call 1-800-VONEIFF (866-3433).